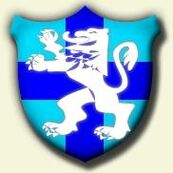 Shalshend to dom honorioński silnie związany z Lytionem południowym i specjalizujący się głównie w wojnie morskiej. Flota domu Shalsend walczy głównie z korsarzami z Shing-Tong i okrętami legionu morskiego z Imeshii .
Przywódca domu nosi tytuł "Delfina" i często piastuje urząd admirała floty zachodu i namiestnika Lytionu południowego.
Siedzibą domu jest Opralas, ale flota posiada również bazy w Aksilas i Kedzie.
Sam dom ma pochodzenie aladiońskie i przez miejscowych uważany jest za "imperialny" element. Shalshend z konieczności przymyka oczy na niektóre nielegalne operacje lytiończyków (i bierze za to pieniądze) skupiając się głównie na wojnie z Imeshią i Shing-Tong'iem. Podejmuje działania jedynie, gdy przemytnicy działają na szkodę domu lub Honorionu.
Organizacja
Edit
Domem rządzi "Delfin" nazywany w dokumentach domu i imperialnych "księciem". Pod nim znajduje się czterech admirałów dowodzących flotami domu. Na naradach w Opralas pojawiają się także dowódcy eskadr mniejszych domów.
Wpływy i Polityka
Edit
Taktyka i Uzbrojenie
Edit